A groundbreaking initiative organized by Mission Brain India West Zone chapter, addressing the healthcare and educational needs of school-going children.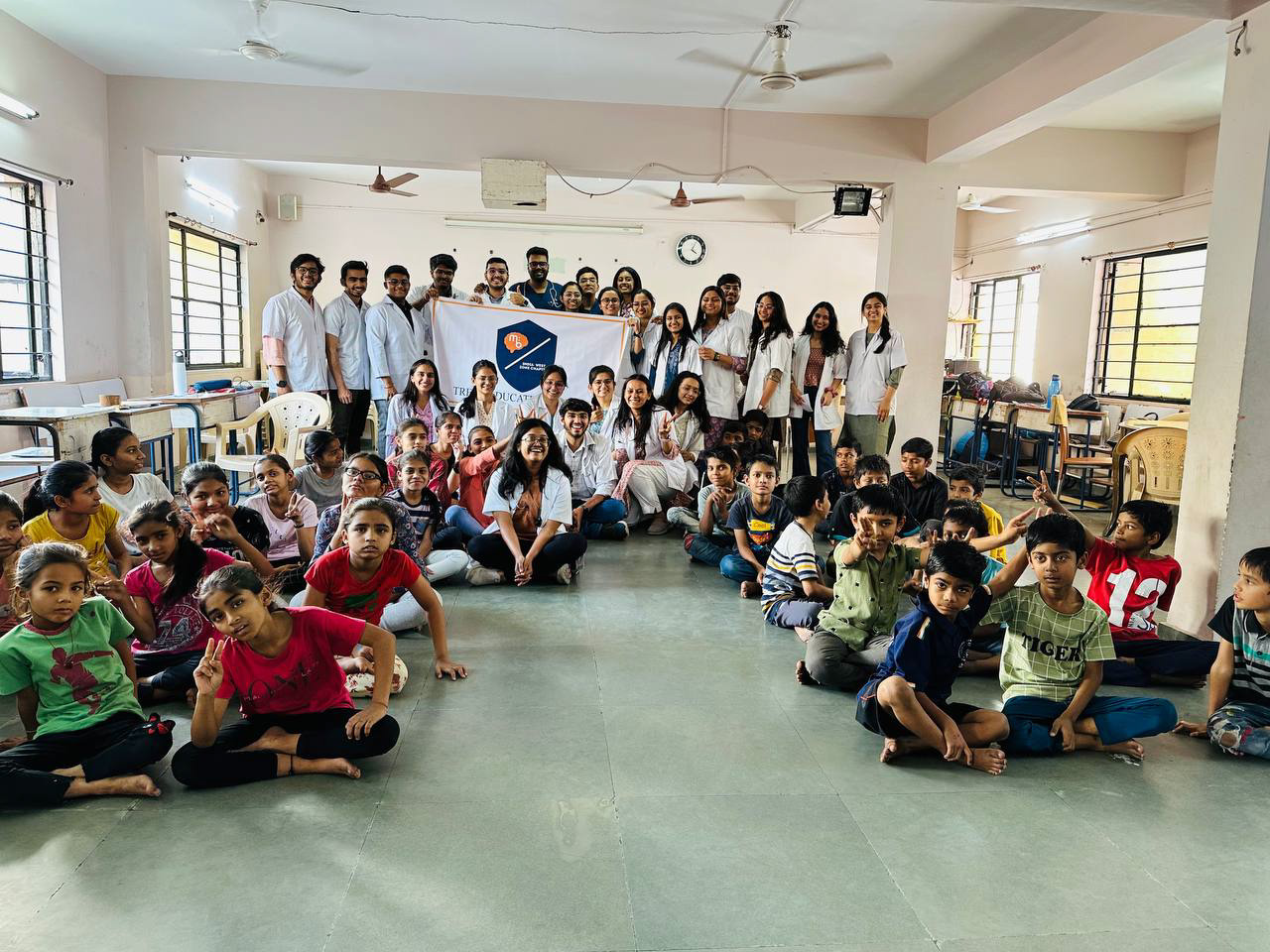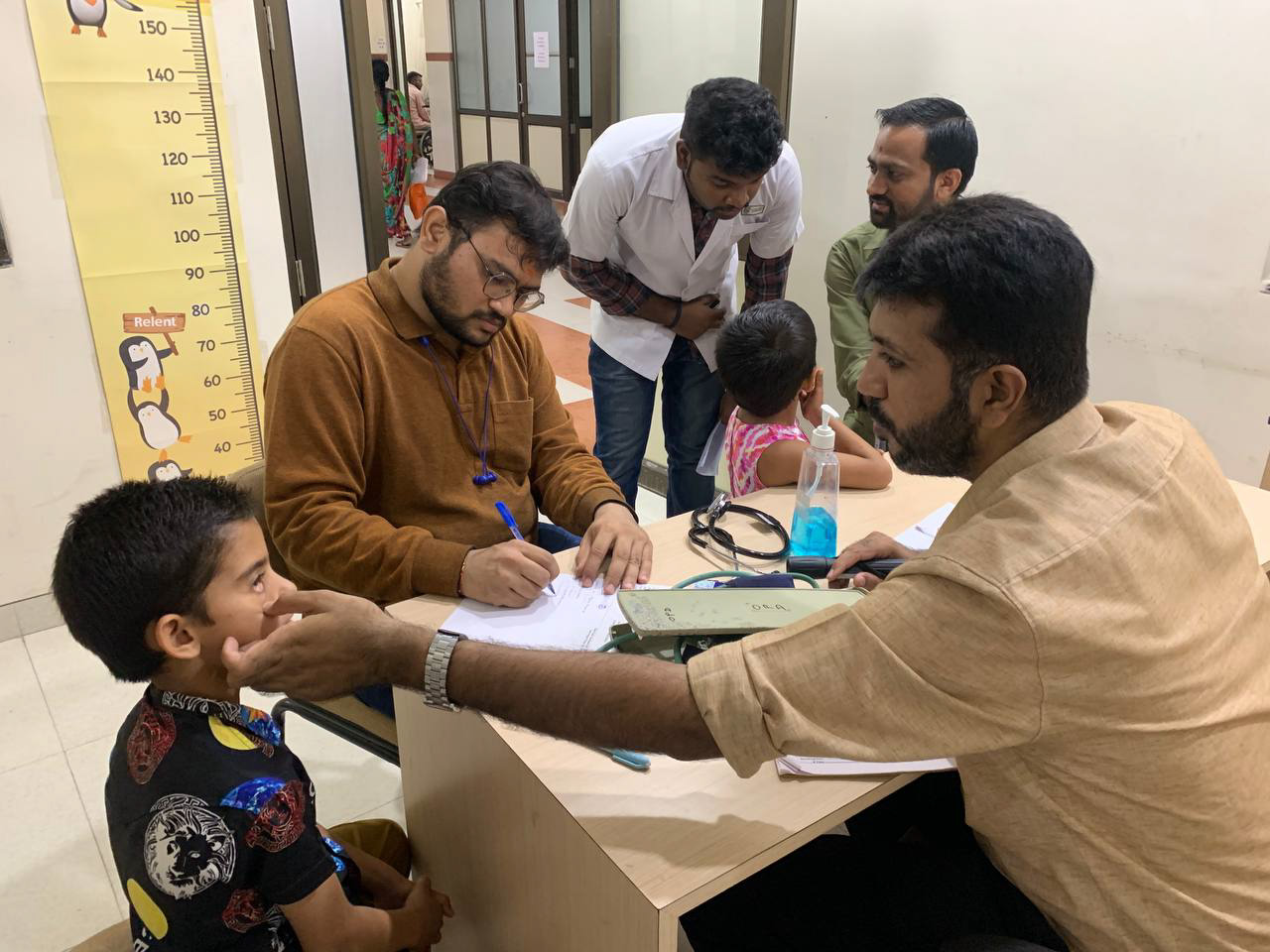 6 healthcare professionals in the field of Pediatrics along with 75 passionate medical students conducted comprehensive screenings and evaluations in Four different cities of Gujarat namely Gandhinagar, Ahmedabad, Nadiad and Vadnagar identifying various health issues and developmental challenges.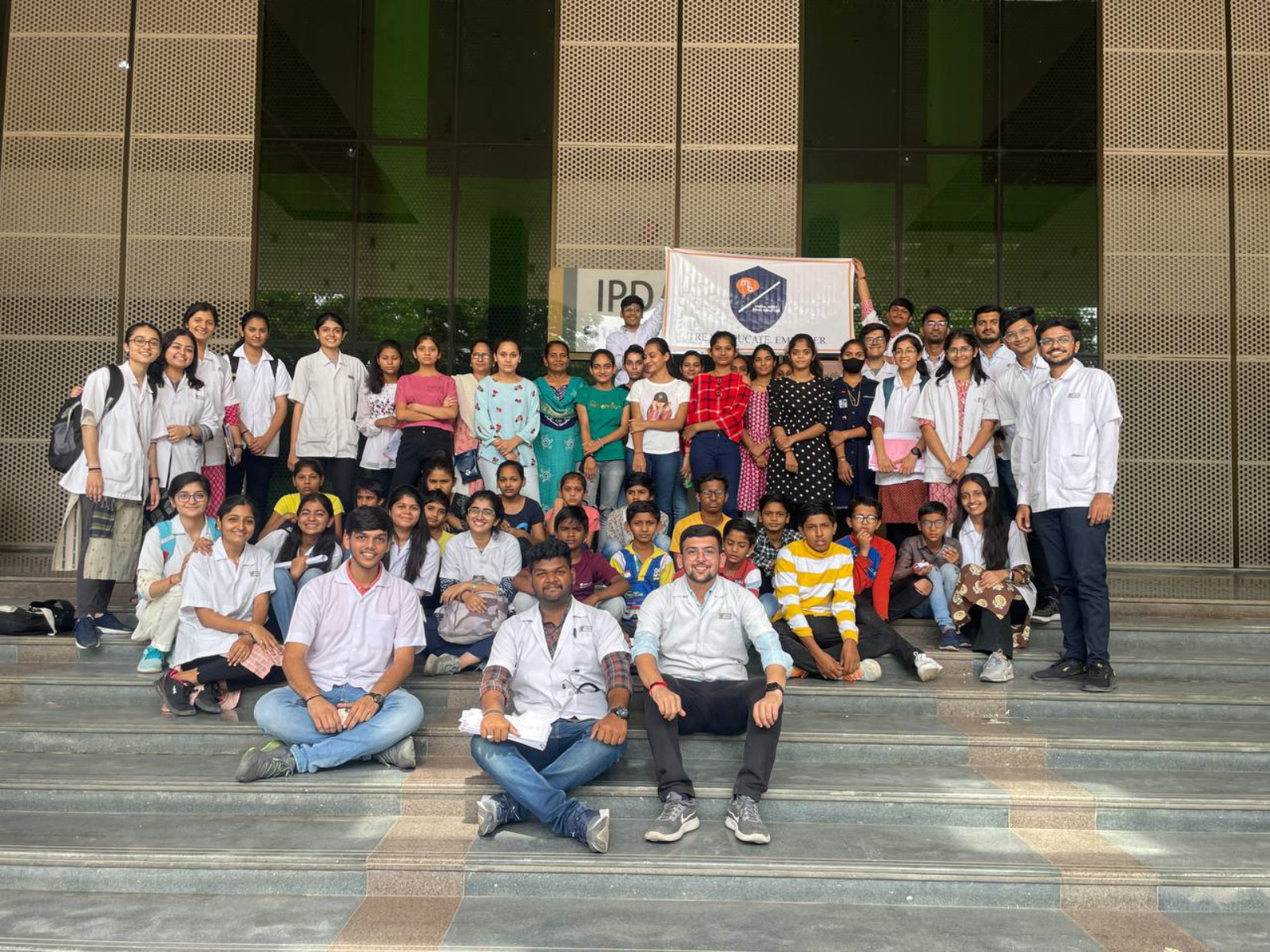 Together, about 550+ children benefited through this initiative as they were screened by professionals and then referred to specialists in fields such as Psychiatry, Nephrology, Gynaecology Radiology, Ophthalmology and Dentistry for identification and confirmation of the diagnosis of diseases/deficiencies, conditions such as Autism Spectrum Disorder, murmurs, visual defects, anemia, kidney cysts, vitamin deficiencies, dental caries, fluorosis and many more were diagnosed.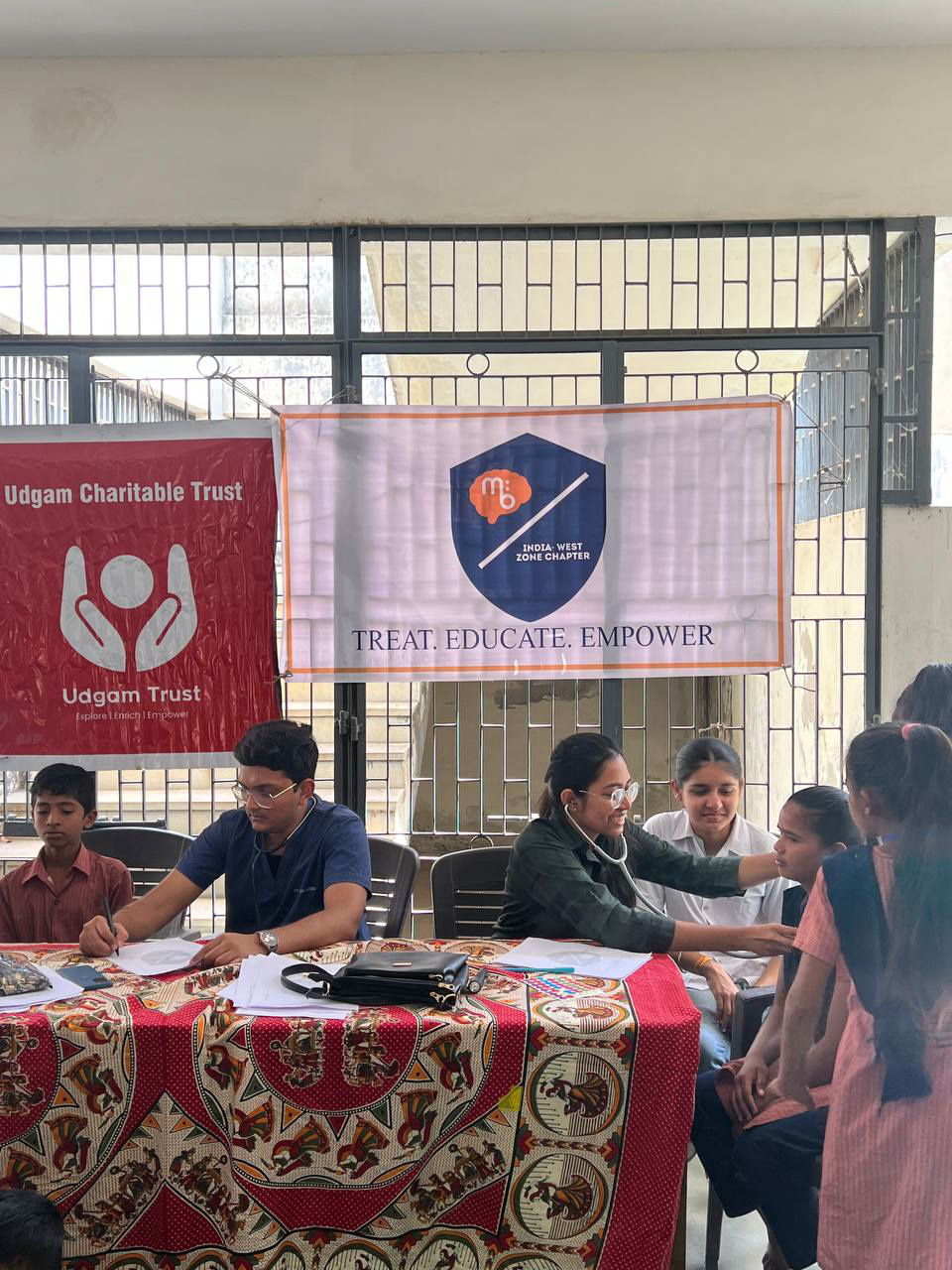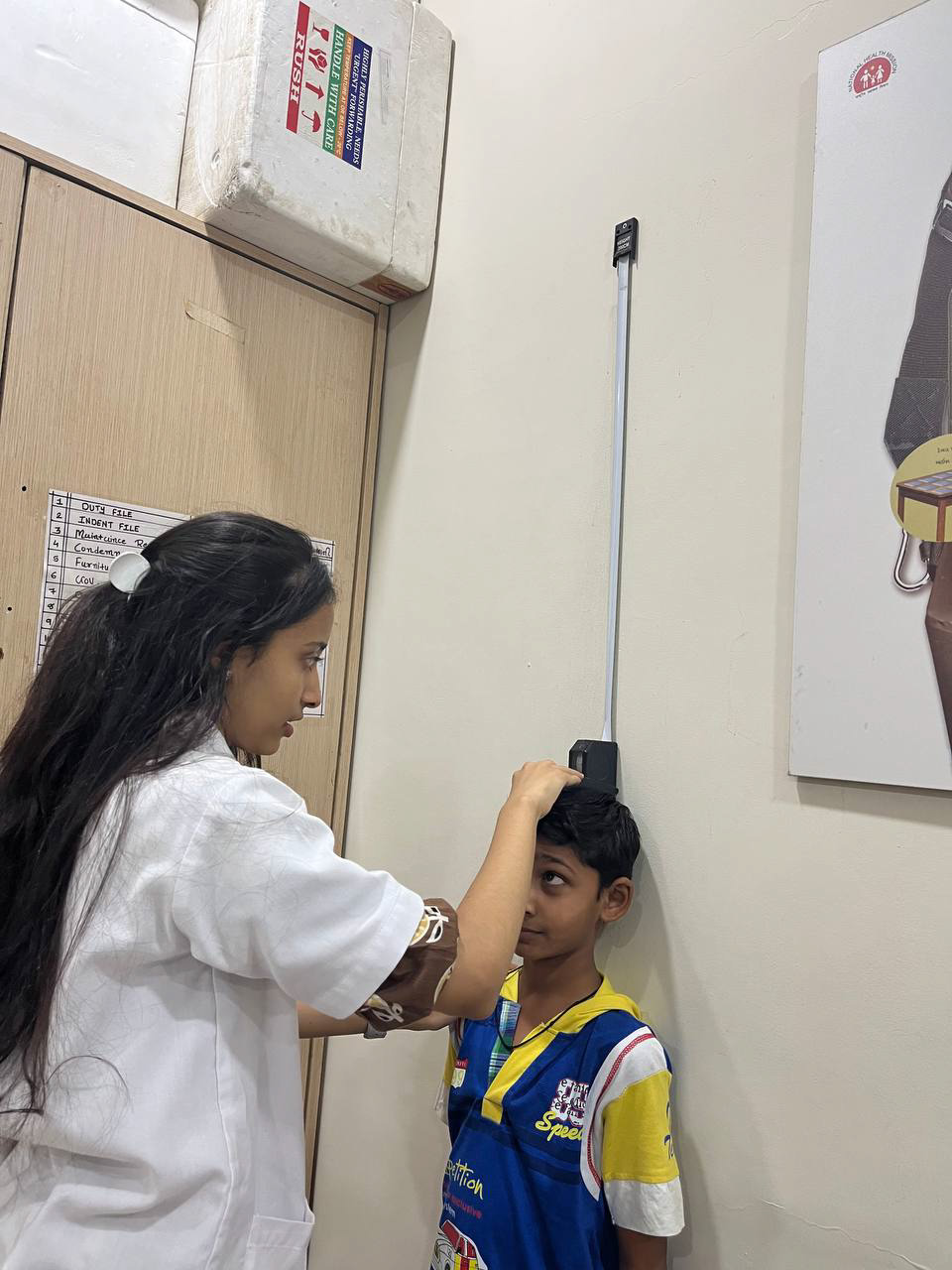 With unwavering commitment, guidance about available counseling methods, personalized treatment plans, and education on health and hygiene were provided, empowering the children for better and healthier lives. A total of 50 hours have been dedicated to the well-being for the future of our remarkable world.
Mission SHAISHAV remarks the power of healthcare and education in nurturing children's potential as well as igniting hope, inspiration, and endless possibilities for a brighter future.